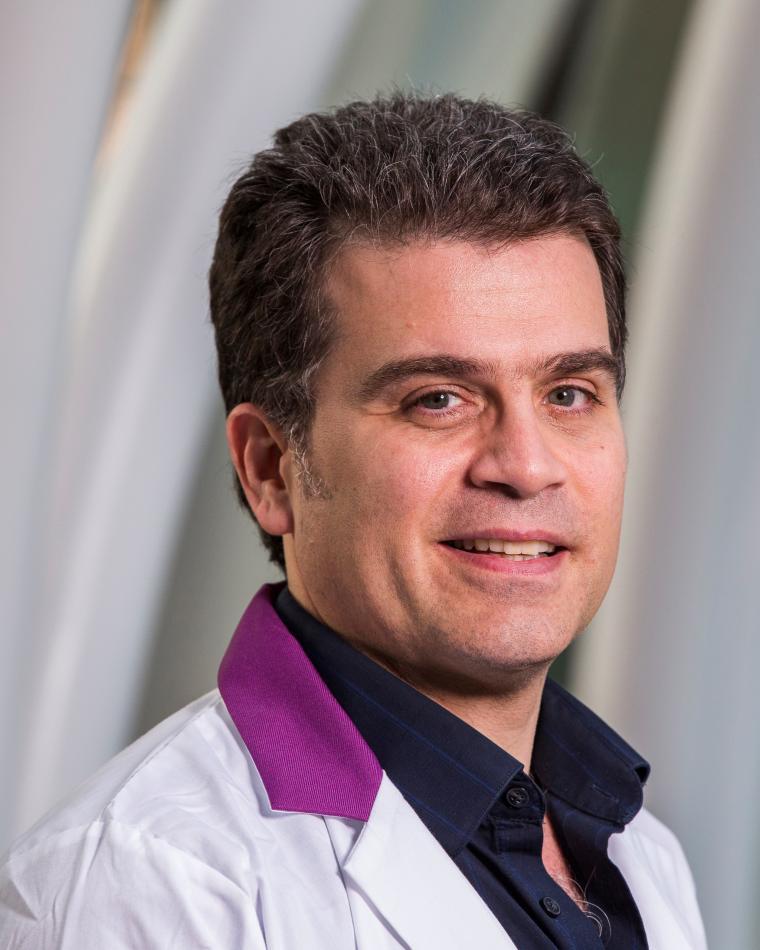 Contact Menu
Dr. Michael C. Kolios is a Professor in the Department of Physics at Ryerson University and an Associate Dean of Research and Graduate Studies in the Faculty of Science. He has published over 170 peer-reviewed journal publications, five book chapters, numerous papers in conference proceedings and has received several teaching and research awards, including the Canada Research Chair in Biomedical Applications of Ultrasound, the Ontario Premiers Research Excellence Award, and the Ryerson Faculty Teaching Award. In 2016 received the American Institute of Ultrasound in Medicine (AIUM) Joseph H. Holmes Basic Science Pioneer Award for significant contributions to the growth and development of medical ultrasound and in 2017 was elected to the College of Fellows for the American Institute for Medical and Biological Engineering (AIMBE). He is on the editorial board of the journals Ultrasound Imaging and Photoacoustics and is a member of many national and international committees, including the IEEE International Ultrasonics Symposium Technical Program Committee. He was a charter member of the National Institutes of Health (NIH) Biomedical Imaging Technology A study section and is a member of the College of Reviewers for the Canadian Institutes of Health Research (CIHR).
Position History:
Present

Mentors (Networking and Mentorship Participants: Round One)
2022-

Present

T-UFFC Associate Editors (T-UFFC Editorial Board)
Outdated or incorrect contact information? Please click here to update us with the correct information.